So you just got your first StartMeStick, and you're probably wondering: "What now?"
Well, the possibilities of the StartMeStick are pretty much endless. Anything you can do online, you're able to do on your StartMeStick. But to get full use out of your StartMeStick, there are definitely some things you should know.
The Applications You'll Be Using
Part of the what makes the StartMeStick so fast and efficient is its slimmed down design – no junk, no unnecessary applications, only what you really need!
However, this is definitely something you need to keep in mind. The StartMeStick doesn't come equipped with all the applications found on your previous operating system, just the basics instead. This keeps it running smoothly without being bogged down.
This also means you can't install programs onto the StartMeStick. If you want to play a game that is installed our your regular operating system you're better off doing that there. The StartMeStick is ideal for all your secure and private browsing needs.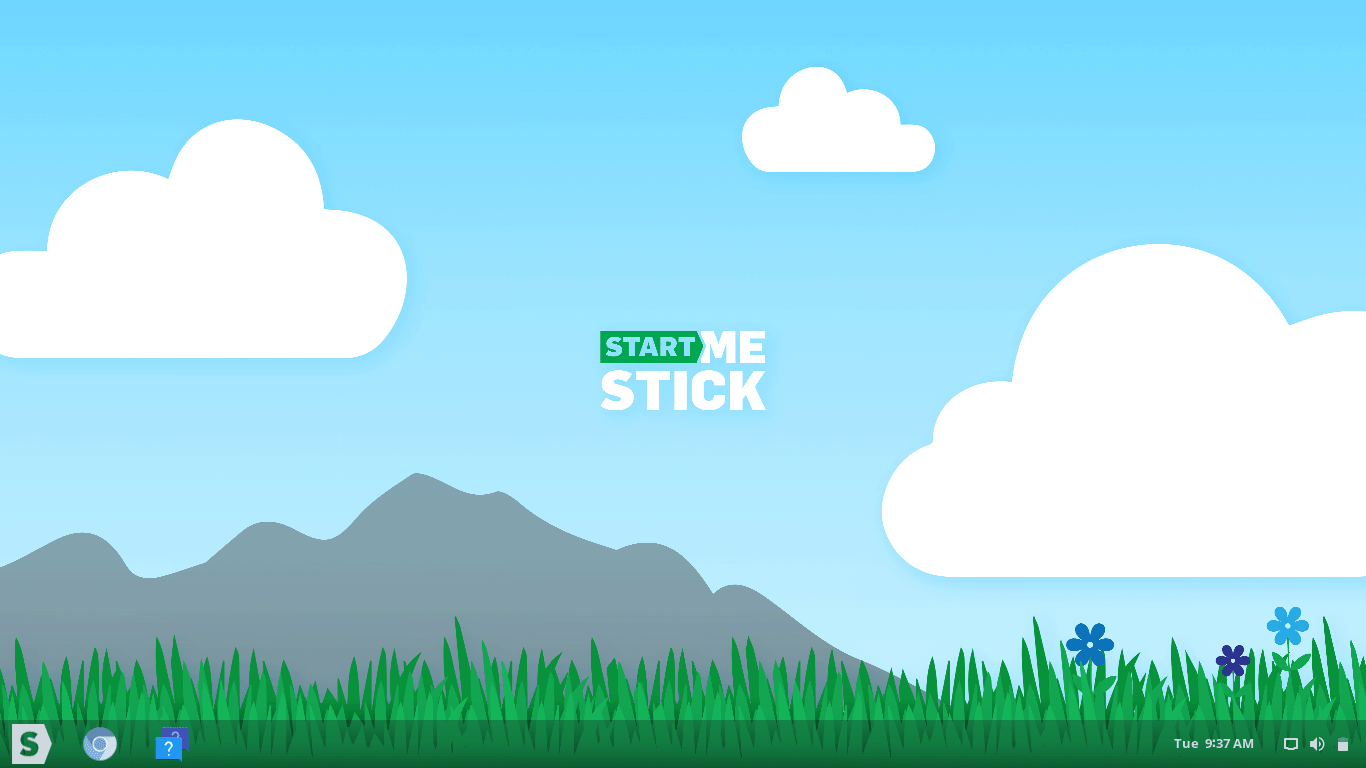 Chromium
Unlike your regular operating system, the StartMeStick uses Chromium (an open source version of Google Chrome). People using Mozilla Firefox, Microsoft Edge, Safari, or other web browsers may feel a bit lost. Because the StartMeStick runs on a Linux-based operating system, only certain web browsers are compatible.
However, this shouldn't prevent you from testing out its capabilities. Chromium works pretty much the same as other web browsers, and you'd be surprised at how simple and easy it is to use!
Plus, seeing as how your browser will reset upon each new session of the StartMeStick, Google Chrome allows you to sync your account with other devices, effectively transferring your preferences and settings onto your new StartMeStick! Google sync is optional, but definitely saves you a lot of time in the long run, especially if you're using the StartMeStick to browse the Internet daily.
Getting Full Use Out of Chromium
As we mentioned before, Chromium is going to be your main web browser while using the StartMeStick – it'll also be where you'll be doing the majority of your activities.
So we're aware of being able to sync your Google account across different devices, but you can also use Chromium for all your document and file transfers as well. Although you are still able to temporarily download files from the internet, because the StartMeStick resets after each use, you won't have access to them the next time you use the device. That's where Chromium comes in handy.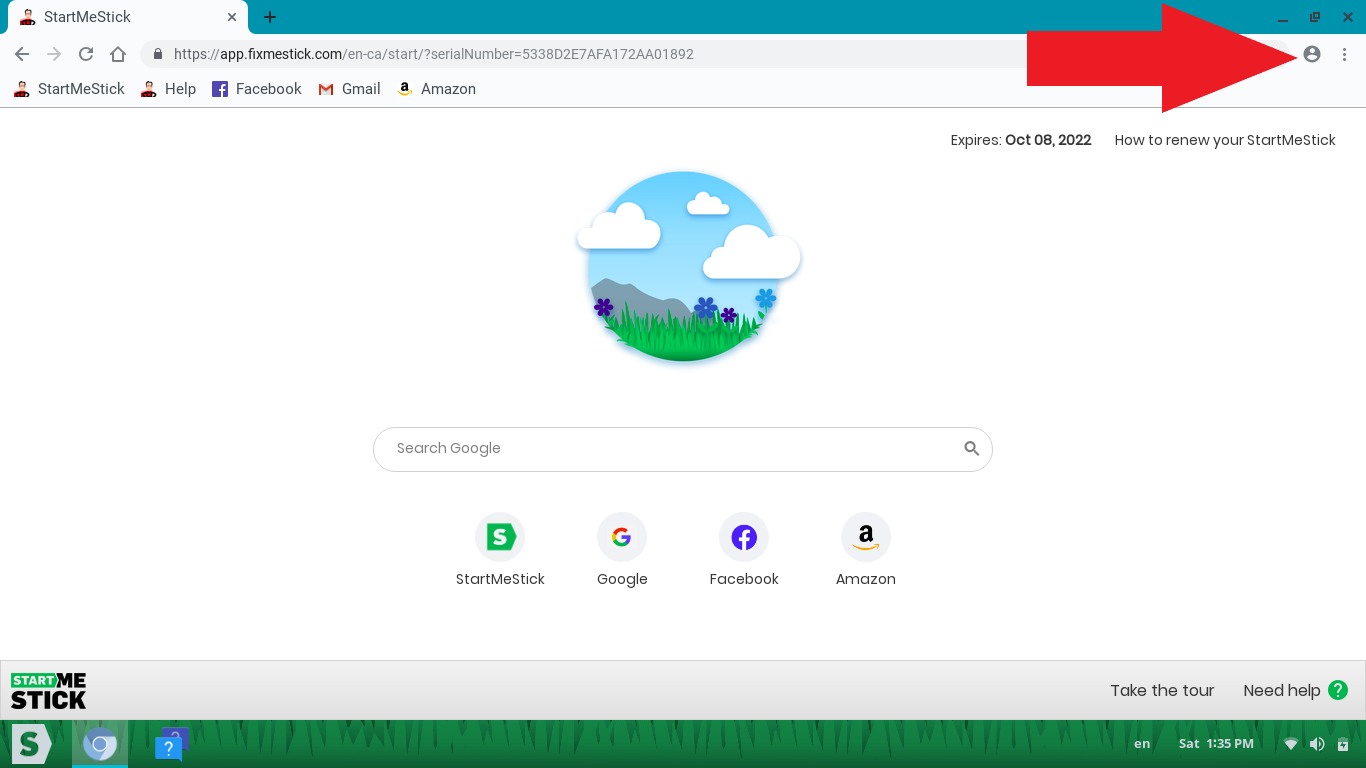 By using a Google account, you can store and share any sort of files you'd like to keep while using the StartMeStick. We've compiled a handy guide here, which will give you detailed instructions on how to receive, edit, share, and print documents on your StartMeStick. It's pretty useful, and will make your experience a whole lot easier.
Some Small Things to Keep in Mind
In its entirety, the StartMeStick is a relatively simple device to use! It may have a bit of a learning curve, but once you get the feel for it you'll be amazed at how easy it is to include it in your daily life. However, there are some other details you should know about.
Using the Start Menu as Your Guide
You'll be able to do pretty much anything from your Start Menu (located in the lower left hand corner). Here, you'll find (in alphabetical order) an application for Solitaire, a calculator, your Chromium browser, Files, Help, Power, Settings, System Monitor, Terminal, and Text Editor.
It's pretty easy, so you don't need to do much digging beyond that. Just left click on whatever program you want to use.
Need to Change Some Configurations?
By going into your settings, you can alter certain things on the StartMeStick. Obviously you won't be able to fully customize it, but you have the ability to change different settings to suit your liking.
Powering Off
Once you're done your StartMeStick session, you can simply access the Start Menu – you'll find the Power option amongst available choices. You have the option of restarting, or powering off your computer. You can access similar settings by clicking on the bottom right corner of your screen (where the sound and wifi options are).
Have Questions? We're Just a Click Away
Located in your Task Bar, you'll see an icon with a question mark – clicking on this will bring you to our support page. We're always ready to lend you a hand and answer any questions you have!
Did we miss anything? You want us to go more in-depth into another topic? Leave us a comment below.