This is part III in a series of blog posts we have written about Internet Safety. Let us know in the comments if you like these articles. Plus if you haven't read the other articles, you can check them out below.
Part I: Internet Safety 101

Part II: You Graduated to Internet Safety 202
If you've successfully gone through Internet Safety 101 and 202, here's Internet Safety 303 – covering everything else you need to know about staying secure online.
Ensure your browsing is private and secure
A good start to improving your online security is to use a secure web browser. We like Google Chrome and Mozilla Firefox because they're easy to use but also offer the privacy you want.
Most browsers come with a built in "private browsing mode" that will hide your browsing history from others who use your device. On Google Chrome it's called "incognito", or if you're using Firefox you can open a "Private Window".
FixMeTip: This doesn't make you anonymous. Your Internet service provider (ISP) and the sites you visit can still gather information. If you want a more private Internet experience, try a VPN. You can check out our full guide to VPNs here.
Keep a clean inbox
With so many phishing scams out there it's important to keep an eye out for malicious emails so you don't become a victim. Before you open an email make sure to ask yourself these questions:
Is the email from an unknown sender?
Are there spelling or grammar mistakes in the email or subject line?
Did a trusted program mark it as spam?
Does this remind you of a recent scam you've been warned of?
If you answered 'yes' to any of these you may want to think twice before opening and clicking on that email. You can check out our full guide here for how to keep a clean inbox.
Be careful what you download
The most common way for cybercriminals to infect your computer is via downloads. It can be anything from a program, application, document, or even a picture – at the end of the day, malware can come in a variety of shapes and sizes.
The best way to ensure that your computer is as safe as it should be is to be careful about what you download. If you don't have an active antivirus program like McAfee Total Protection, you'll have to be more vigilant about your downloads. Make sure it's from a trusted site or sender, and use a bit of judgement to gauge how suspicious the download seems.
Make sure all your programs and applications are up to date
As we've covered in Internet Safety 101, updating your antivirus program is essential when it comes to protecting your computer. But you may not realize that keeping ALL your programs up to date is equally as important. Updates exist to patch and protect your computer; in some cases, cybercriminals are able to exploit vulnerabilities in your computer caused by programs and applications that haven't been updated!
Windows 7, for example, has stopped providing updates and patches for its users. This means that if any sort of vulnerability is found on your Windows 7 computer, you're on your own. Especially since Microsoft does not recommend updating your Windows 7 computers to Windows 10. This forces may users to buy a brand new computer which can be very expensive. However, we have a better solution!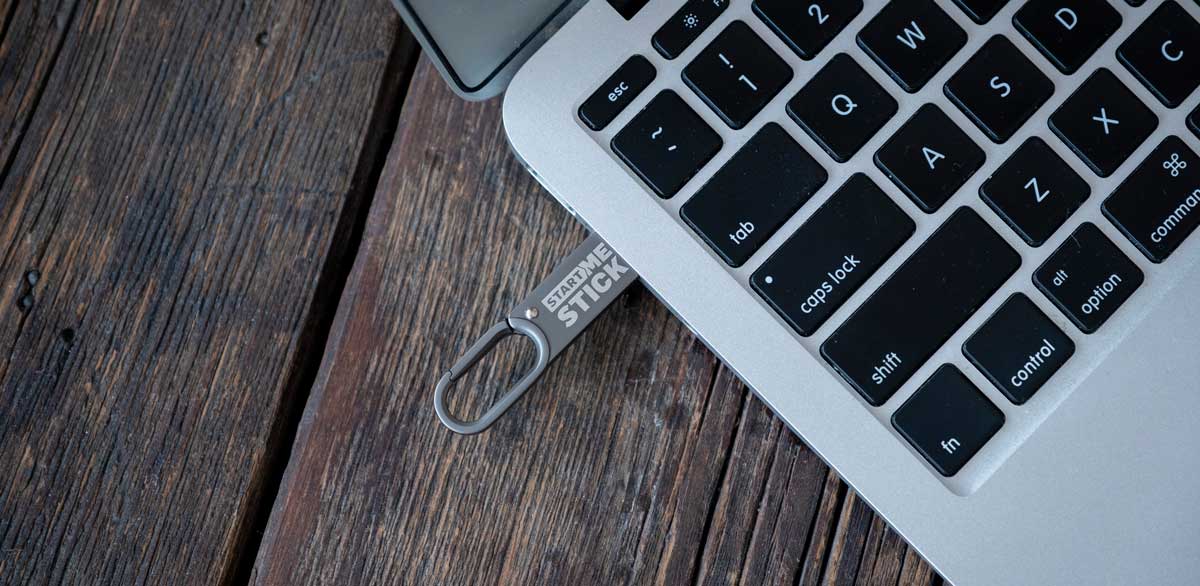 If you're a Windows 7 user and you need to breathe a new life into your old computer, then the StartMeStick may be what you're looking for!
The StartMeStick eliminates the need to replace computers when they slow down or stop receiving security updates. It is like brand new every time you use it! Learn more here. It will allow you to keep your computer, save money, and reduce waste!
---
That's it for our series on Internet Safety. To test your knowledge, see if you can pass our ultimate Internet Safety Quiz.
Have any questions about anything we posted? Or maybe you want us to cover another topic – leave it in the comments below!