Uh-oh! The holidays are just around the corner, and if you're like us then you might be scrambling to find something nice, or even struggling to come up with gift ideas for yourself.
Instead of panicking to brainstorm some last-minute gift ideas, FixMeStick has you covered this holiday season with the gift that keeps on giving – cybersecurity!
Here are some last-minute gift ideas to keep your computer running fast and secure!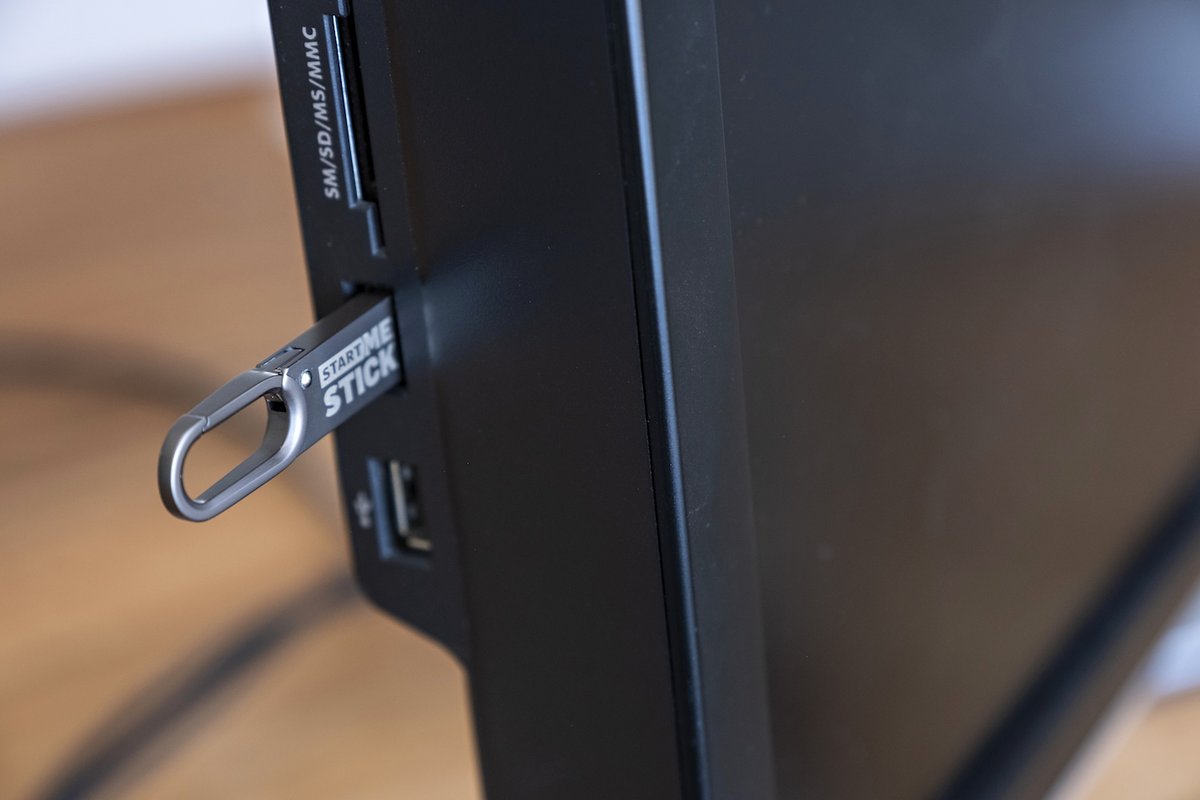 1. Instead of spending money on a new computer, use the StartMeStick to bring your old computer back to life
Rather than breaking the bank on a new computer this holiday season, consider using the StartMeStick to breathe new life into your old computer!
In many cases, your old computer still has a little bit of life left in it but is otherwise a total nuisance to use. Bringing it into a technician and may not be possible due to COVID-19 restrictions, and new computers are still expensive and in short supply due to the ongoing chip shortage. If you're looking for a quick and inexpensive way to get some use out of your computer, the StartMeStick is the way to go.
The StartMeStick is designed to be a fast, secure, and portable operating system that temporarily replaces your current system. It's simple, easy to use, and most importantly, saves you a lot of money in the long run.
Don't break the bank this Christmas and look into getting yourself a StartMeStick today! You can also use our express shipping to make sure your package is delivered right on time.
2. Try System Mechanic to keep your system in pristine condition
Nothing is more frustrating than dealing with a slow computer, especially when you're rushing to do some last-minute online shopping (we've all been there). That's why we recommend System Mechanic, a one-click software that keeps your Windows PC clutter-free and running as smoothly as it should be.
System Mechanic aims to fix the issues that cause standard problems like slowdown and freezing, but even helps in cases like crashes and system failure!
Give your computer the maintenance check it needs (like your car!) and check out System Mechanic here (with 50% off of course). You can also check out our crash course on how you can speed up your computer here!
3. Need an extra layer of virus protection? Try McAfee Total Protection
Viruses are at their most dastardly during the holiday season, and this year is no exception. This Christmas, make sure you're doing the most to protect yourself and your computer and invest in a dependable antivirus program.
At FixMeStick we always recommend McAfee Total Protection for the best virus defense your computer can get. Not only are you getting active virus protection, but you're also getting multi-device protection, home network protection, web protection, identity-theft protection, and so much more.
Don't wait for malware to catch up to you! Click here to get over 50% off your McAfee purchase and guarantee your computer is safe from any preying threats.
4. Viruses bringing you down? Try the FixMeStick, your best bet at keeping malware on the naughty list
If you're tired of being bogged down by viruses, then the FixMeStick should be on the top of your Christmas list this year.
The FixMeStick is a plug-in USB tool that scans your computer for hidden threats and malware. Although antivirus protection programs (like McAfee) are always recommended for your security, they aren't always 100% effective.
The FixMeStick runs before the infected operating system boots, allowing you to remove difficult infections, rootkits, and bootkits that your antivirus program might not be able to detect properly while your operating system is running.
Don't let viruses bring down the holiday cheer, get your FixMeStick here today – and make sure you use our express shipping so that your package is delivered right on time.
---
While your cybersecurity should always be a priority, it matters most during the holidays when scams and malware are at their peak. If you're curious on what you can do to protect yourself over the holidays, check out our other holiday articles on how to keep your email secure and how to stay safe while online shopping!